One of the most common questions we receive from cruise clients is the best location when selecting a stateroom.
If you are sensitive to motion, having a stateroom center ship and on a lower deck may provide less movement of the ship.
Selecting a stateroom with a verandah or an oceanview will also help if you begin to feel queazy so you have the ability to look at the horizon. The verandah stateroom is also an added benefit for the ability to step outside for fresh air.
Many people feel being high up on a ship is more desirable. If this is your preference, it's important to know that staterooms on the deck right under the pool deck tend to have noise early in the morning as they move the deck chairs around the pool getting ready for the day. Therefore, if you are a light sleeper, this location may not be for you.
Elevators tend to be very congested before and after dinner. If you do not mind taking the steps, then picking a deck lower will allow for fewer flights of steps to walk up and down. However, if you would prefer to use the elevators, the elevators toward the aft and forward tend to have less traffic and easier to get on during the dinner hour.

For easy access to Cabanas, a stateroom in the aft of the ship will make it an easier and faster commute.
When I take an adult-only cruise, I tend to book a stateroom toward the front of the ship since we spend most of our time in this area since the spa, fitness area, the Cove Café (coffee shop) and the adult pool is located.
If you are looking for a quiet deck without a lot of hallway traffic then deck 2 is a great choice. Keep in mind, a verandah is not an option in this deck, but for some, the tradeoff is worth it.
If you are planning on spending a lot of time in your stateroom and would enjoy a large verandah, then a stateroom at the rear of the ship provides some excellent options, but they go quickly because of the popularity.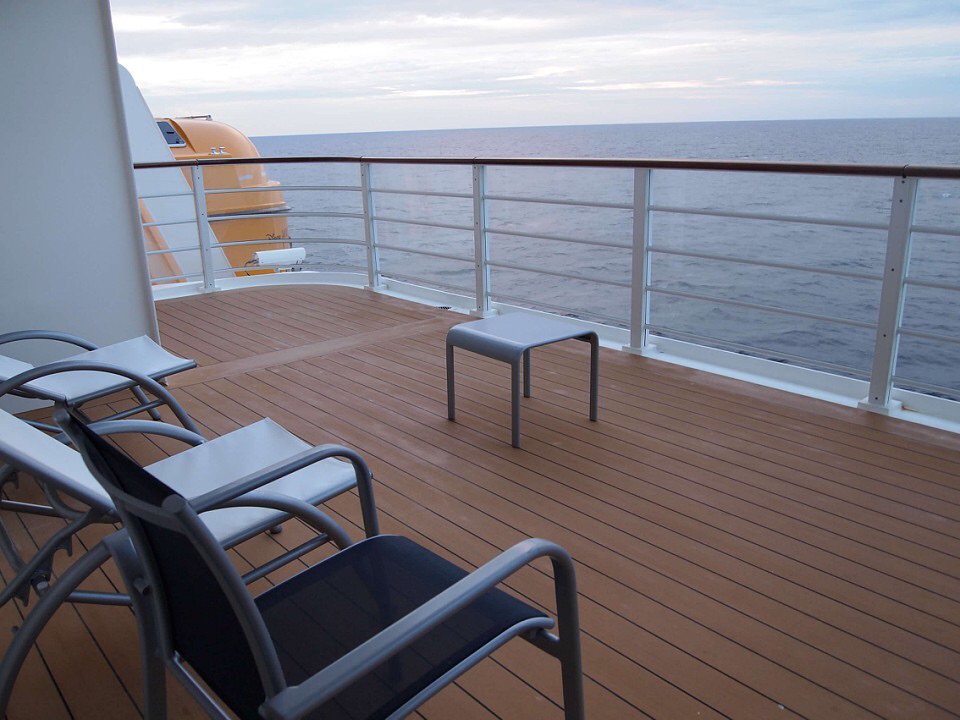 As you can see, there are many options to take into consideration, but your Me and The Mouse Travel Specialist is available to help select the best location to meet your needs.